Basics of Tree ID
LEAF Arrangement
DONE. Back to the ID Start Page >>>
Form refers to the overall growth pattern of a tree. Some trees grow very straight with narrow branching, while others may be short with very wide branching. To examine the form of a tree, it is best to stand a short distance away. It is also important to realize that the same tree species can have different forms depending on whether or not it is growing in the open or in a crowded forest.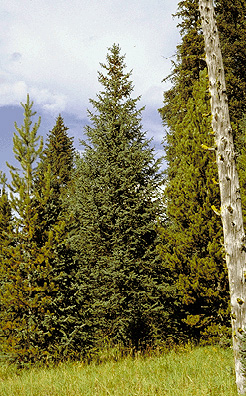 Blue spruce is a medium to large tree with pyramidal form. Branches appear layered, especially with age.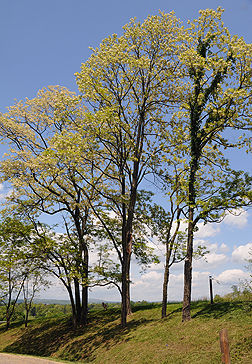 Black locust may develop a straight stem with a very small crown or it may form thickets by root suckering.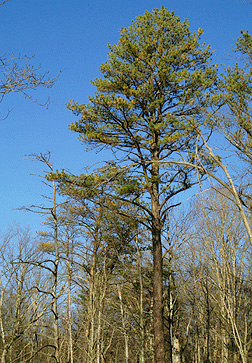 Pitch pine form is extremely variable; short and poorly formed on poor sites, but can be a straight, medium-sized tree on better sites.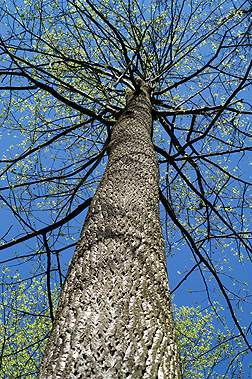 In a stand tulip-poplar is very straight and can be impressively large with a limb-free bowl. Open grown trees become oval in shape.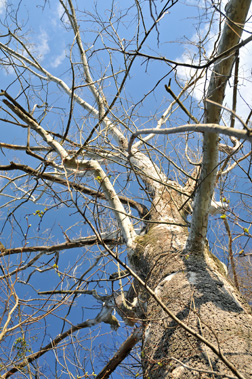 Sycamore is a very massive tree with heavy, spreading branches with obviously zigzag twigs. Tops are often white due to peeling bark.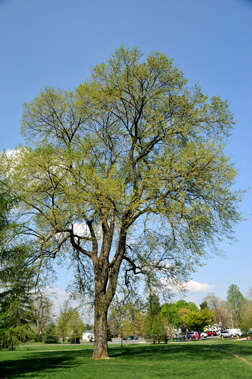 American elm is a beautifully spreading tree that once provided shade to many city streets across the eastern U.S.
Continue to: