Woody Plants in North America LOGIN
An On-Line Tutorial Available From Kendall/Hunt Publishing -- Visit the website for ordering information
Woody Plants in North America 4.0 describes nearly 1000 trees, shrubs, and vines that are native or ornamentally introduced to North America. It is a great reference and teaching aid for students and professionals in forestry, horticulture, biology and natural resources. And it works on all internet-connected devices... including your smart phone!
---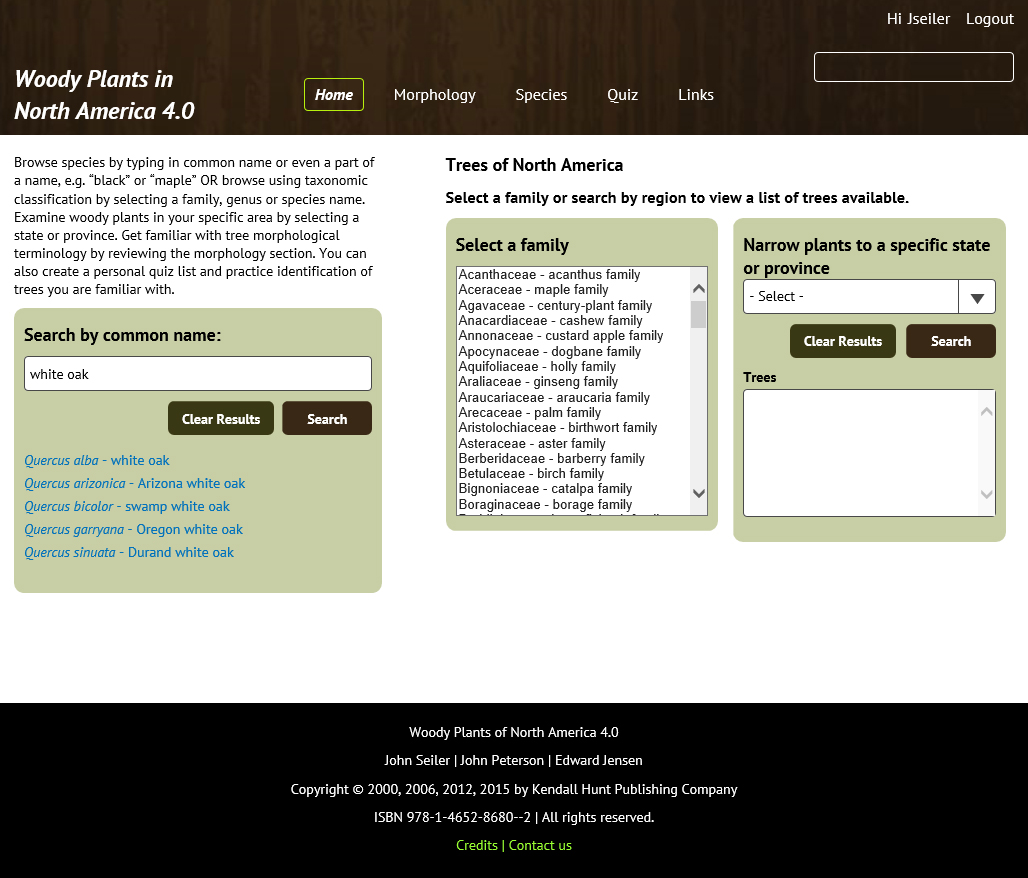 From the home screen you can search for a tree, navigate taxonomically or turn the textbook into "Trees of Your State or Province."
---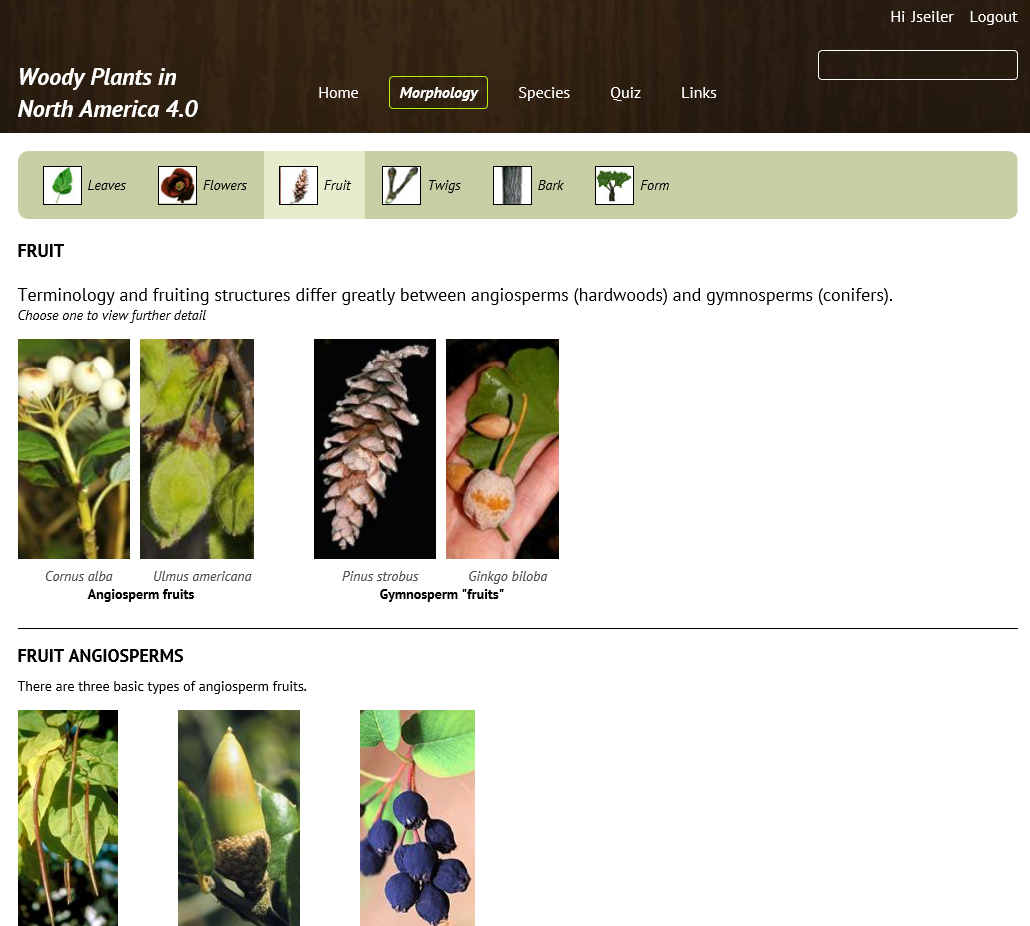 Learn terminology with a full morphology section that describes each plant part.
---
To understand natural variation within a species, there are many images of each plant part. Here you can find 16 different white oak leaves.
---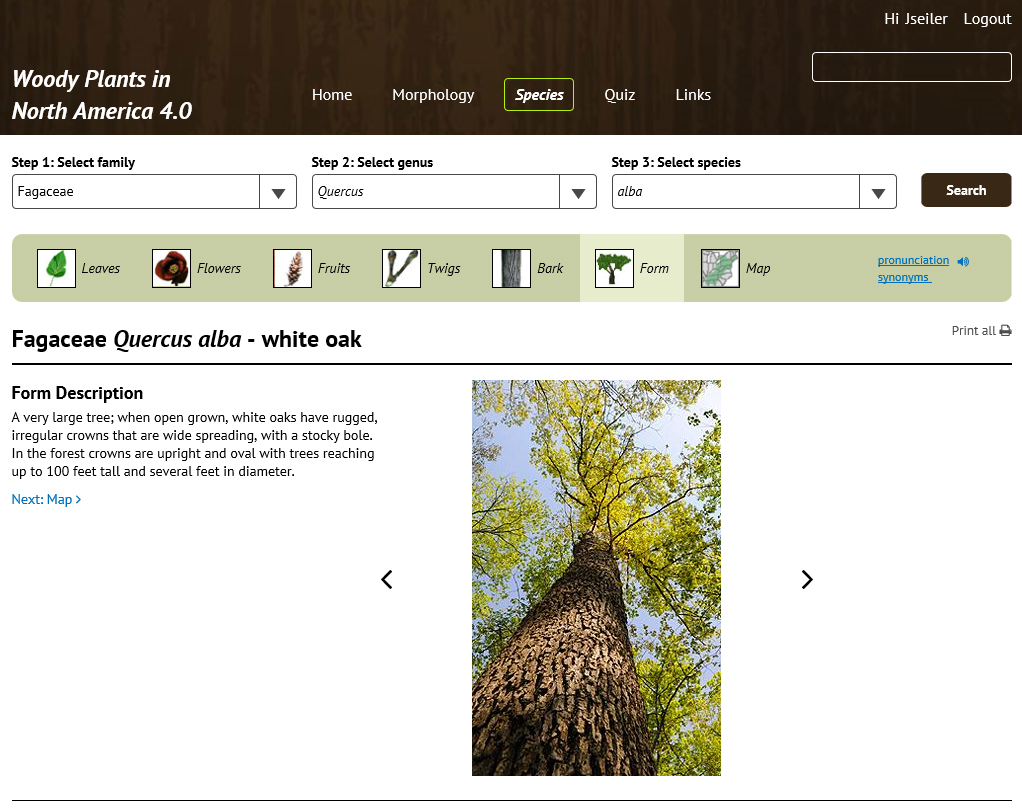 Learn about each ID feature with multiple images. There are 63 images for white oak (any of which might appear in the quiz).
---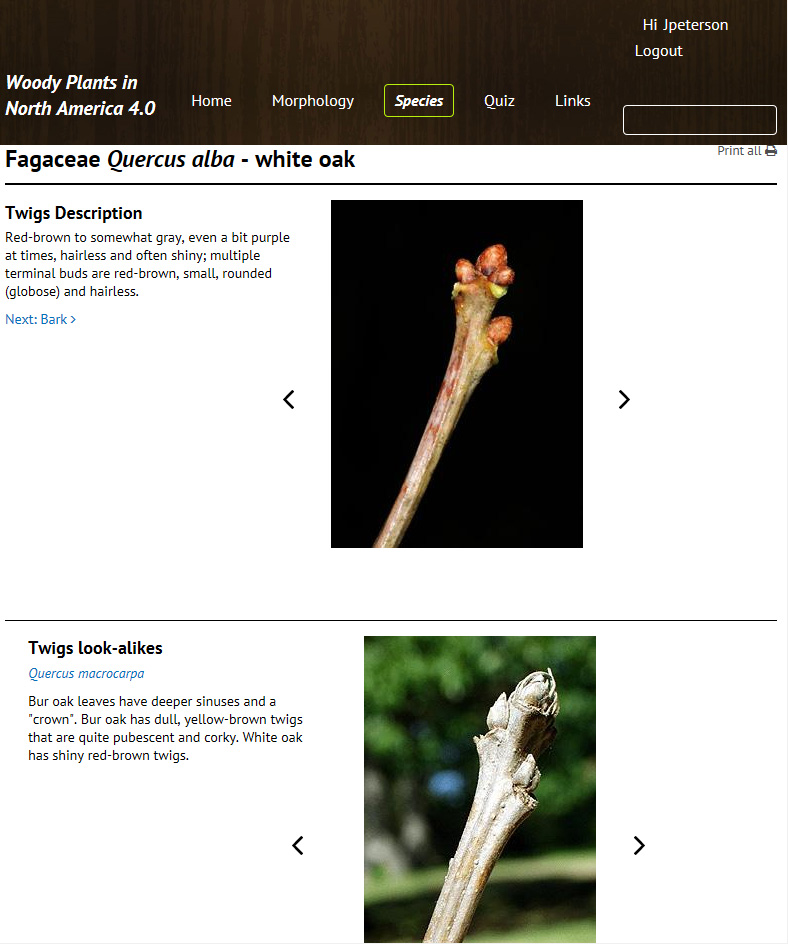 Scroll down to see how white oak is different from commonly confused species. Here we see the difference between white and bur oak twigs.
---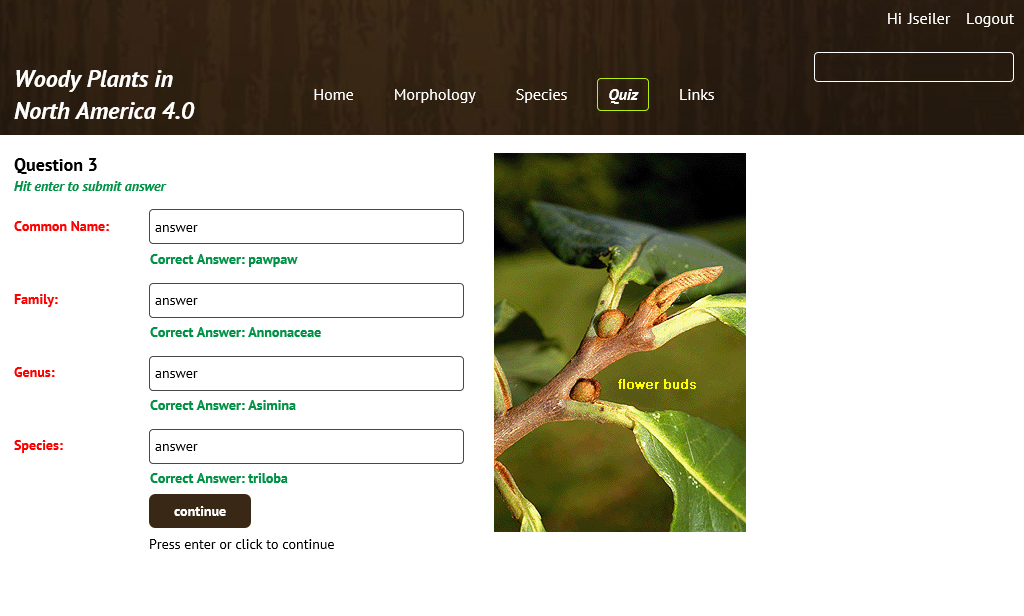 When you have studied enough, check your progress. You can store up to 10 different quizzes.