yucca Agavaceae Yucca filamentosa

Leaf:Evergreen, stiff and sword-like to slightly flexible and strap-like, up to 2 1/2 feet long and 1 to 3 inches wide, parallel veins, the leaf margins of younger leaves bearing fibrous white strands or filaments.
Flower:Very attractive, creamy white, bell-shaped, 6-petaled, approximately 2 1/2 inch-wide, borne on a 3-6 foot tall upright woody inflorescence. Flowers appearing once between June and August.
Fruit:Capsules borne upright on the woody inflorescence, approximately 2 inches long, initially green and drying to brown.
Twig:
Bark:
Form:Dense, mounded clumps of leaves that reach 4 feet in height, but with upright inflorescences much taller.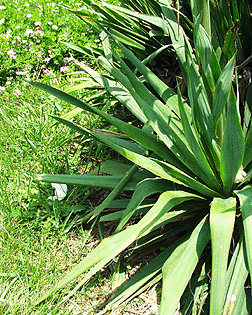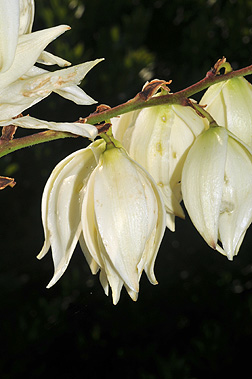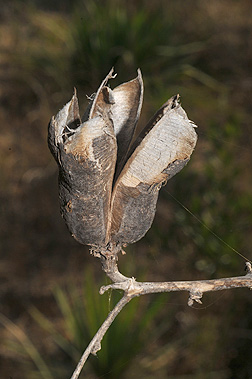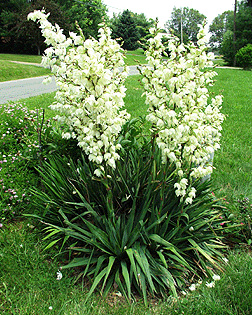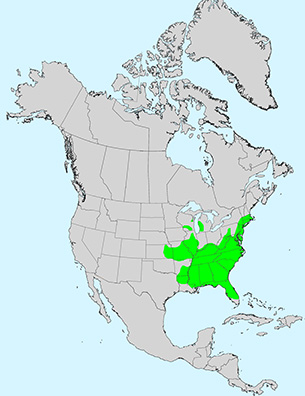 Notes: