Mojave hedgehog cactus Cactaceae Echinocereus triglochidiatus

Leaf:Reduced to a spine or occasionally completely lacking spines, when present they are up to 1 1/2 inches, displayed in vertical rows along the bark ridges, areole clusters of 8-12 spines, tip covered in pubescence.
Flower:Attractive, scarlet or orange-red with a yellow center, 2 inches across, rounded petals, blooming at night during late spring to early summer, persisting for two days.
Fruit:A cylindrical to oval berry, spiny, 1 to 1 1/2 inches, red, edible.
Twig:
Bark:A green, leathery thick skin with 5 to 8 prominent vertical ridges.
Form:Short stems 1-6 inches in diameter or in mounds with many individuals, to one foot tall but more commonly to 6 inches, mounds to several feet wide.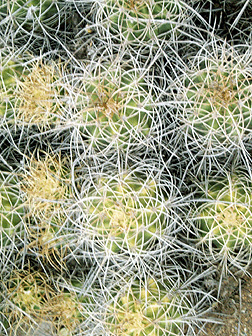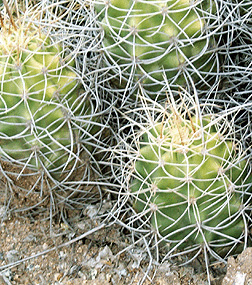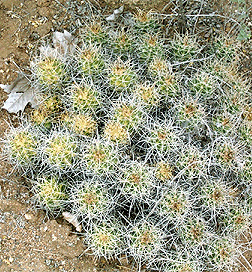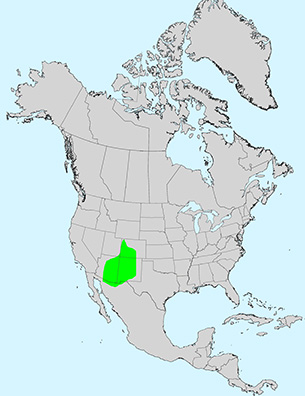 Notes: