paperbark maple Aceraceae Acer griseum

Leaf:Opposite, compound, trifoliate, 3 to 5 inches long, each leaflet coarsely toothed or lobed; green to bluish green above, woolly white beneath, petiole fuzzy.
Flower:Yellowish green, on hanging 1" long clusters, appearing in early spring.
Fruit:Double winged samara, 1 to 1 1/2 inches long, samaras widely spread, velvety seed, reddish brown when ripe in early fall.
Twig:Slender, brown, lighter lenticels, buds dark brown, conical and sharp pointed.
Bark:Very unique, reddish, curling, exfoliating patches reveal a lighter tan or salmon color underneath, older stems may become roughened.
Form:Small tree, 20 to 30 feet in height; typically low branching with a rounded crown.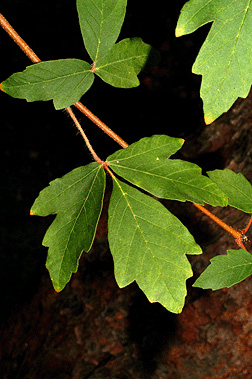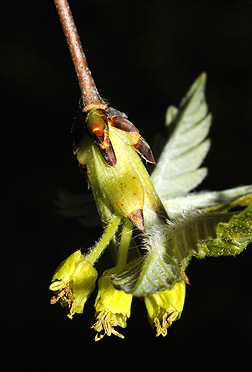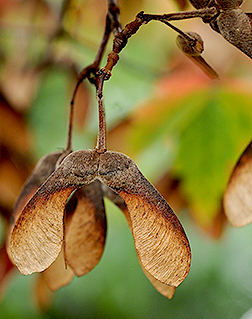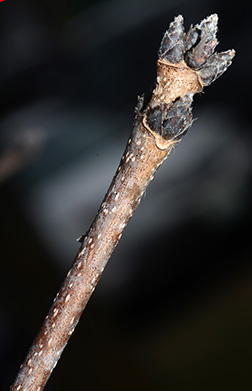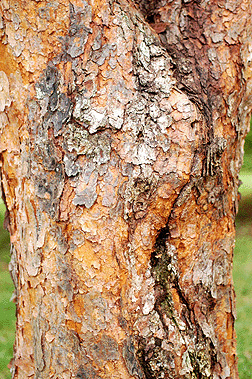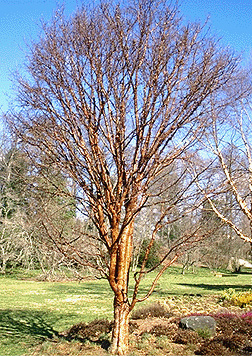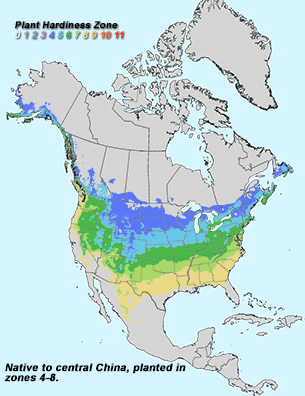 Notes: