highbush-cranberry Caprifoliaceae Viburnum opulus var. americanum

Leaf:Opposite, simple, 3-lobed, 2 to 4 inches long, coarsely dentate. Petiole has round, raised glands near base of leaf, petiole is grooved.
Flower:White, flat top cluster about 2 to 3 inches across, outer flowers larger and sterile, appearing in late spring and early summer.
Fruit:Drupes, nearly round, 1/3 inch across, bright red, juicy, maturing in fall.
Twig:Light reddish brown, lustrous; buds with only 2 visible scales, green and slightly stalked.
Bark:Gray, becomes rough scaly with age.
Form:Large shrub (15 feet tall), arching stems, very dense, rounded form.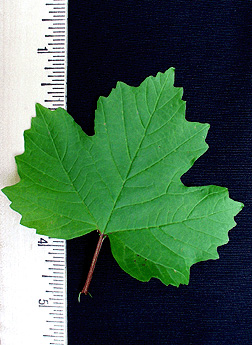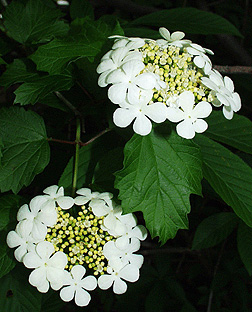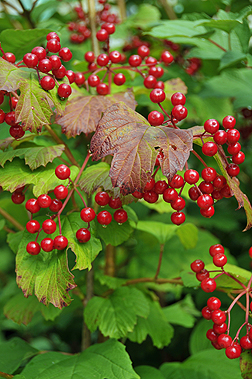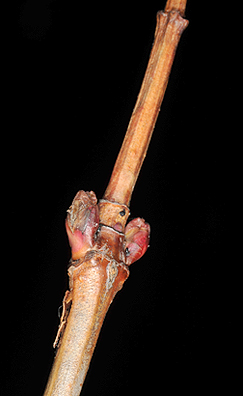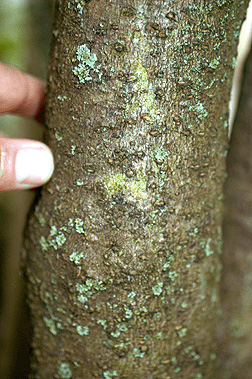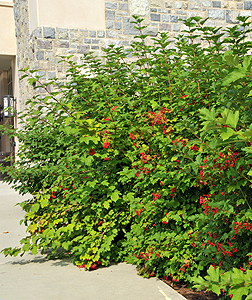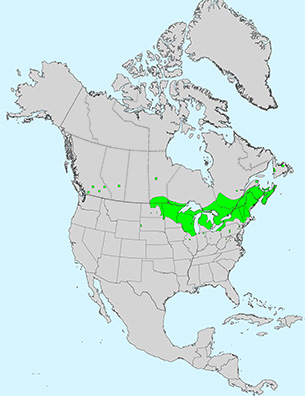 Notes: