Virginia Tech Dendrology Features
Galleries Nice pictures of pretty trees.

What's Blooming in Montgomery County VA?

Fall Color
Wood Grain Images
Wow, that wood looks nice after its been through the sawmill!
Meanings of scientific names
Ugh! I hate learning those Latin names! If you have said these things, check out this section. Latin names can actually be fun and informative, and most of them are descriptive. Click here to learn the meanings behind the names.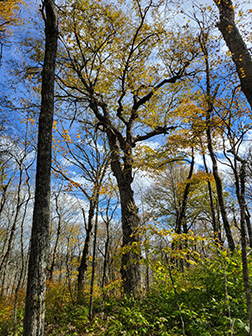 The Virginia Big Tree Database
Report a big tree or browse the current champs.