golden currant Grossulariaceae Ribes aureum

Leaf:Alternate, simple, deciduous, distinctly 3 lobed with a few coarse teeth near ends of lobes, 1 to 2 inches long, somewhat thickened, glossy green above, paler below.
Flower:Species is monoecious; yellow, tubular showy flowers, borne in spring, hanging clusters several inches long, clove-like fragrance.
Fruit:Glossy black (sometimes yellow to orange), round, 1/3 inch berries in a hanging cluster, resin dotted, ripen in mid summer to late summer.
Twig:Moderately stout, stiff, red-gray, no spines; reddish brown, pointed buds.
Bark:Dark silvery gray with numerous raised lenticels.
Form:An erect wide spreading shrub up to 8 feet tall.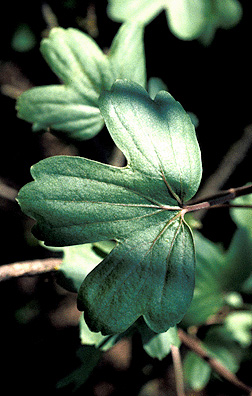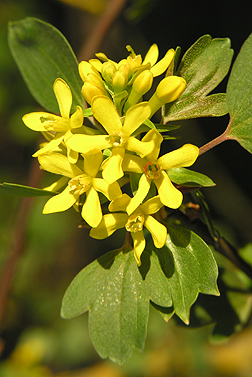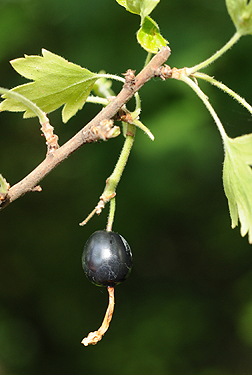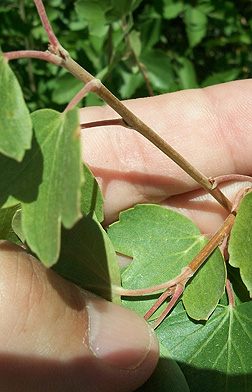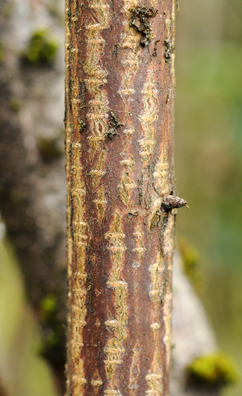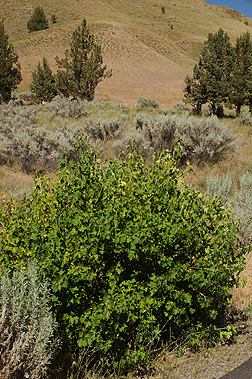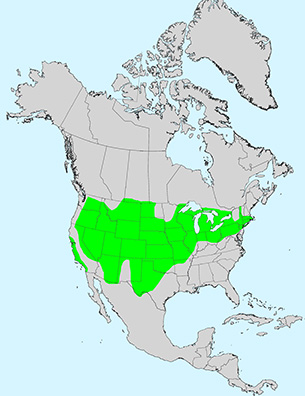 Notes: