trident maple Aceraceae Acer buergerianum

Leaf:Opposite, simple, 3 triangular lobes, entire or slightly serrated margin, 2 to 3 inches long, shiny dark green above, paler or whitened beneath.
Flower:Small, yellowish-green, occurring in terminal slightly rounded clusters, appearing in mid-spring.
Fruit:Double samara, 1inch long, hanging at about a 60 degree angle, mature in October-November.
Twig:Slender, flexible, reddish brown with gray pubescence; buds conical, reddish brown sharp pointed.
Bark:Scaly and exfoliating on larger stems, gray outer bark flakes off, revealing lighter reddish brown patches.
Form:Small tree to 20-30 feet, typically forking low and spreading fairly wide into a rounded crown.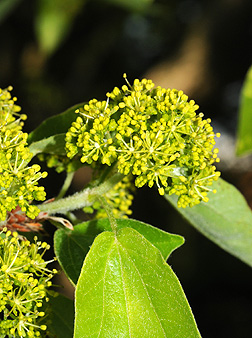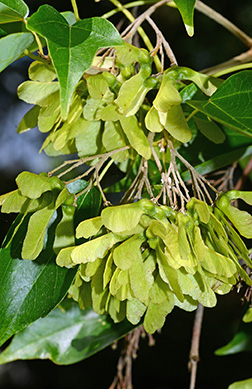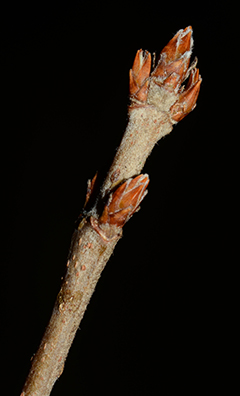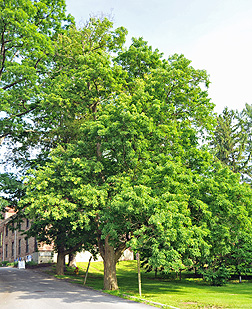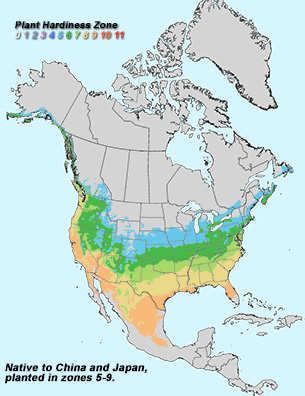 Notes: