sweetspire Grossulariaceae Itea virginica

Leaf:Alternate, simple, elliptical, finely serrated, 2 to 4 inches long, 1 to 1 1/2 inches wide, green above and slightly paler below.
Flower:White, 1/4 inch across, occurring in terminal arching rachemes, usually quite abundant, appearing in late spring to early summer.
Fruit:Small (1/4 inch) elongated, woody capsules occurring in rachemes, appearing in mid-summer and persisting into winter.
Twig:Slender, arching, green turning red in fall; buds small, triangular, leaf scar with 3 bundle scars, chambered pith.
Bark:Smooth, developing splits and turning brown.
Form:Arching, loose shrub, reaching 6 to 8 feet.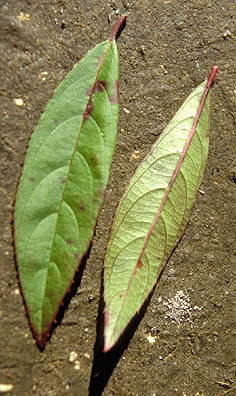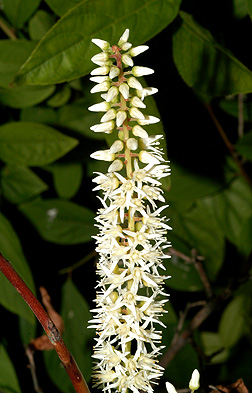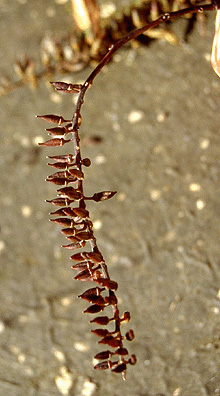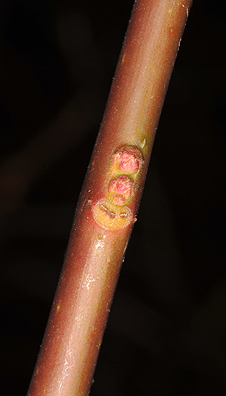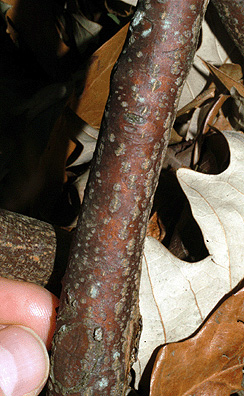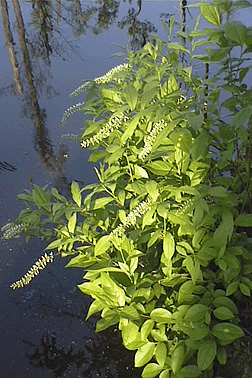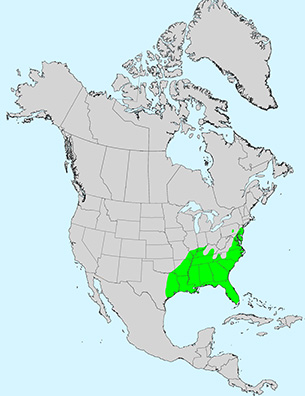 Notes: